Like every Neil Grinnall Homes location, Fernhill Heath has been chosen with care to offer a perfect combination of amenities, privacy and easy communications. Fernhill Heath is an integrated community nestling on the outskirts of the City of Worcester, far enough away from the hustle and bustle of the city center, yet extremely well placed for access to road, rail and air transport links.
Neil Grinnall Homes has secured two discrete enclaves of land on the edge of Fernhill Heath adjacent to the playing fields of the preparatory school of Worcester Royal Grammar School, with breathtaking views over open countryside to the Abberley Hills. A total of just nine individually designed detached properties are being created here, providing homes for discerning individuals and families who demand something rather special.

Property Details

Click here for a virtual tour

Please click on layouts below to see an illustration and a floor plan specification for each property.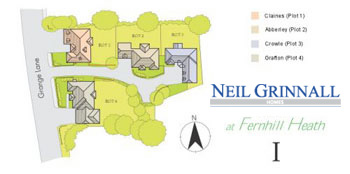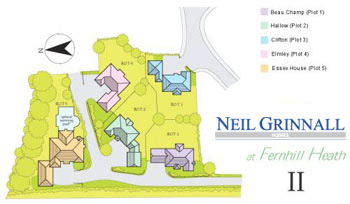 For Your Information
The information contained within this web site is designed to convey a general impression of Neil Grinnall Homes and does not relate to any specific property offered for sale at Fernhill Heath or any other Neil Grinnall Homes development. This web site has been prepared, with all due care, for the convenience of prospective purchasers. However, it should be regarded as a preliminary guide only and Neil Grinnall Homes reserves the right to vary or amend the particulars and/or specification of any individual properties offered for sale. Nothing contained within this document shall constitute, or form part of, any contract.